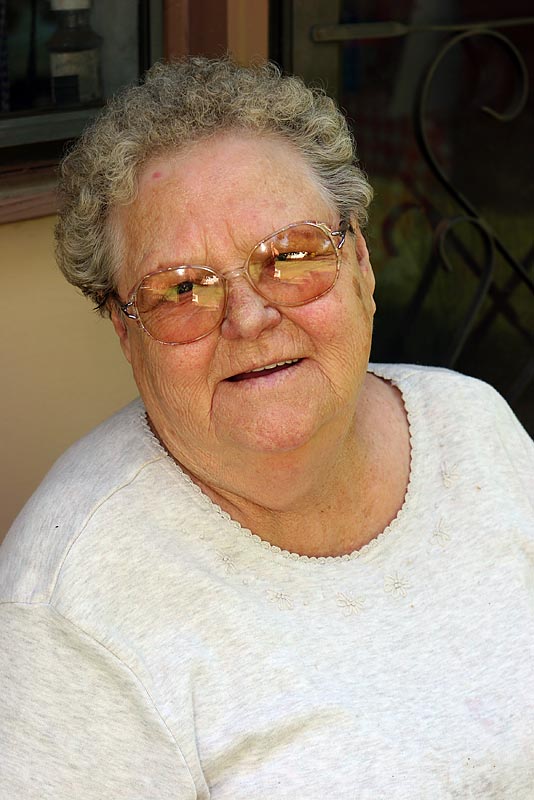 My Aunt Joyce died last week. Though she was not in the greatest of health, her death caught me by surprise. When my mother died last summer, I knew that Aunt Joyce wouldn't last too many years longer. After all, she and my mom had lived together in the same small house for more than twenty years, taking care of each other, and sometimes fussing like an old married couple. But Aunt Joyce (actually Great-Aunt Joyce) had always looked after my mother, treated me and my brothers and sister as though we were her own children--all the more so since she did not and could not have any children of her own.
I called her every Sunday to check on her, and sometimes more often if I felt that she wasn't feeling well. She sometimes called me too when she was scared or lonely. When her doctor found a spot on her lung last November, she called me right away and I did my best to reassure her and to calm her down until the doctor could do more test. She told me at the end of the conversation that she was so glad that I was there for her to talk to when she she needed me. I could tell, however, that she was not only scared, but lonely and sad as well, but she seemed to be getting along.
At the end of January though, I called her one weekend and did not get an answer. I tried again the next day, and still didn't get answer. When I called other members of the family, I was told she had been taken to the hospital for a stomach infection. I spoke to her several times while she was there, hoping to reassure her and to remind her she was loved. Then one day, I called her room and there was no answer. Three days later she was gone.
The reason I write this today is that I have an automatic reminder in my calendar that pops up to remind me of her birthday. It popped up to day to let me know it was time to get her a card and small gift in the mail so it would arrive by her birthday. My mom died only four days after her 69th birthday. Aunt Joyce died only 13 days before her 78th birthday and almost 6 months to the day after my mom died. They always needed each other.