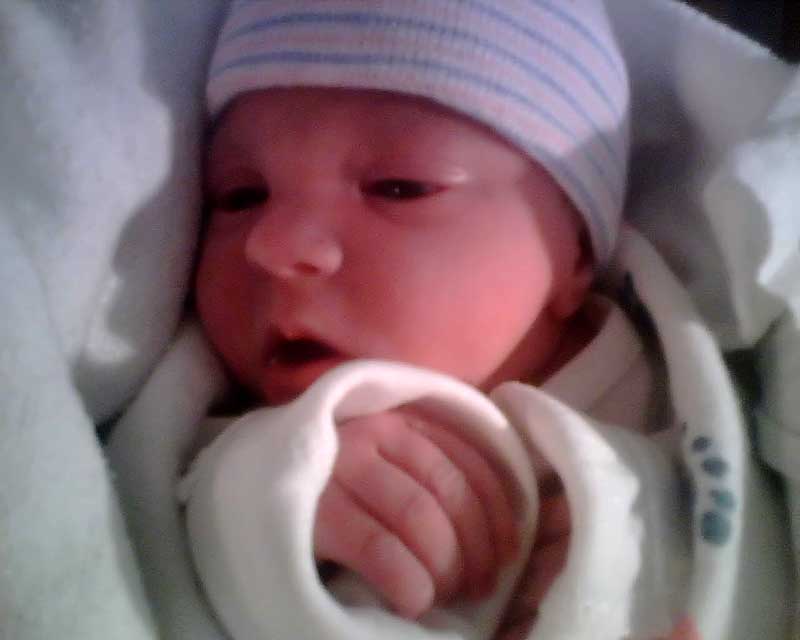 My son, Jeremy, and his wife, Kristin, had their first child this afternoon. Jocelyn Serenity weighed in at 5 pounds, 3 ounces and is 17 inches long. She looks a lot like her daddy when he was her age, but only time will tell if she keeps the resemblance.
Her mommy went into labor early this morning, but managed to deliver after only 11 hours. Our youngest daughter, who spent 29 hours in labor with her first one, was quite envious, and she's quite proud to finally be an auntie.
She's due with our first grandson in a few weeks, so maybe she'll have a faster and easier labor this time. For her sake, we certainly hope she follows her sister-in-law's fine example.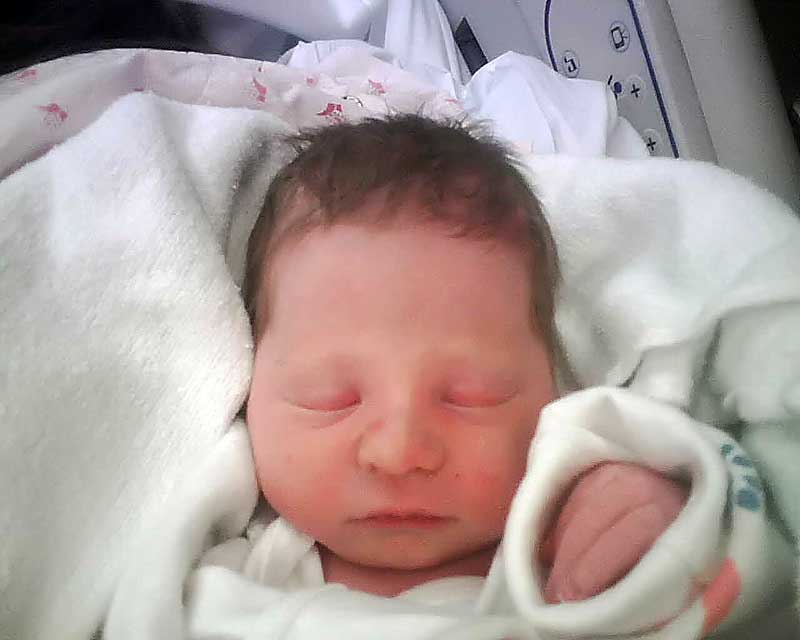 Mother and daughter are doing fine, and there's a proud new daddy in our family. Of course, Papa and Grandmama are pretty delighted too and quite anxious to get our hands on the little one. That will have to wait a bit though as she is several hundred miles away in California.
They're all planning a visit to Oregon at the end of September, but we just might not be able to wait that long. I think there might just be a road trip in our near future.