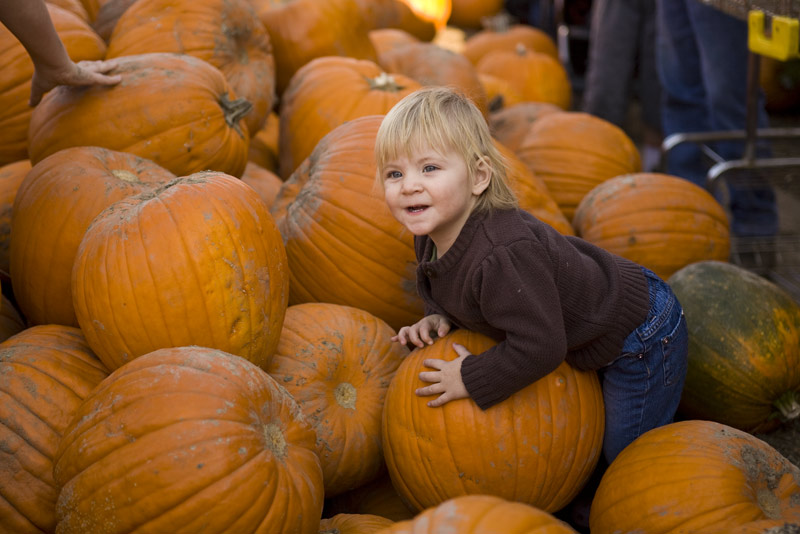 Just north of where I live, over the ridge and down to the river, lies Sauvie Island. The narrow bridge to the island leads to an expanse of farms, river beaches, and wildlife sanctuaries. In October, it also opens the way to pumpkin patches, corn mazes, and haunted houses and barns.
This past weekend we had beautiful weather so it was time to visit the pumpkin patch to play and to pick out a nice pumpkin for carving into a Jack O'Lantern (whether it ever gets carved or not depends on my eldest daughter who promised to carve it but has yet to make good on her vow.)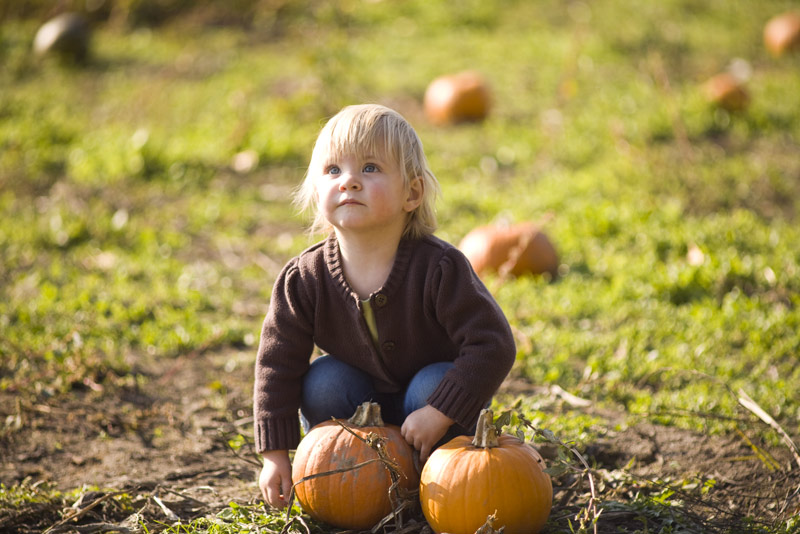 I grabbed my camera and a couple of lenses and off we went. I wanted to get some photos of the granddaughter playing in the pumpkin patch as well as some landscape photos on the island. It also felt good to just get out of the house and to walk around on the farm. Makayla enjoyed playing on the hay pyramid, seeing the farm animals, and playing the pumpkin patch. She was most fascinated, however, by all the jets flying over the island (Sauvie is directly below the western flight path for Portland International Airport). Well, it doesn't take much to amuse small children and the spacing of the jets matched well with her attention span.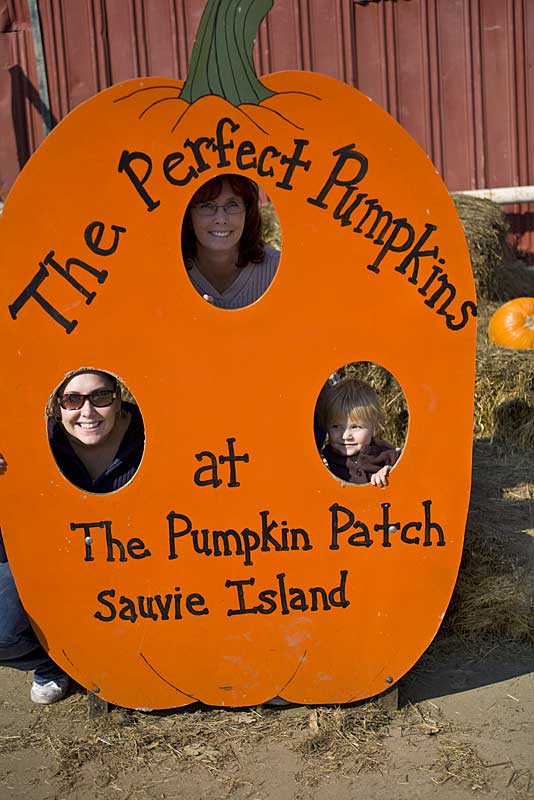 The day was quite warm. We didn't need jackets at all, and the pumpkin patch was quite dry considering the time of year. There weren't a lot of great pumpkins left, but we found a couple that met our needs and used the stroller to get them back to the main entrance. We then took the time for a quick lunch and treats for the ladies. The farm we visited sets up outdoor food vending during October for the large number of visitors and offer everything from sausages and pulled pork to corn on the cob and candy apples. Just the things to satisfy the appetite on a beautiful Fall day.
After our snack we took the lovely (and curvy) ride back over the ridge and got home long before dark. The turning leaves of the deciduous trees were beautiful against the dark colors of the evergreens, and there was not real traffic to speak of on the trip home. In the distance we could see both Mount St. Helens and Mount Hood, and the St. Johns bridge stood out starkly green against the deep blue sky. It was just a very nice outing for the weekend, especially given the miserable weather of the past weekend.