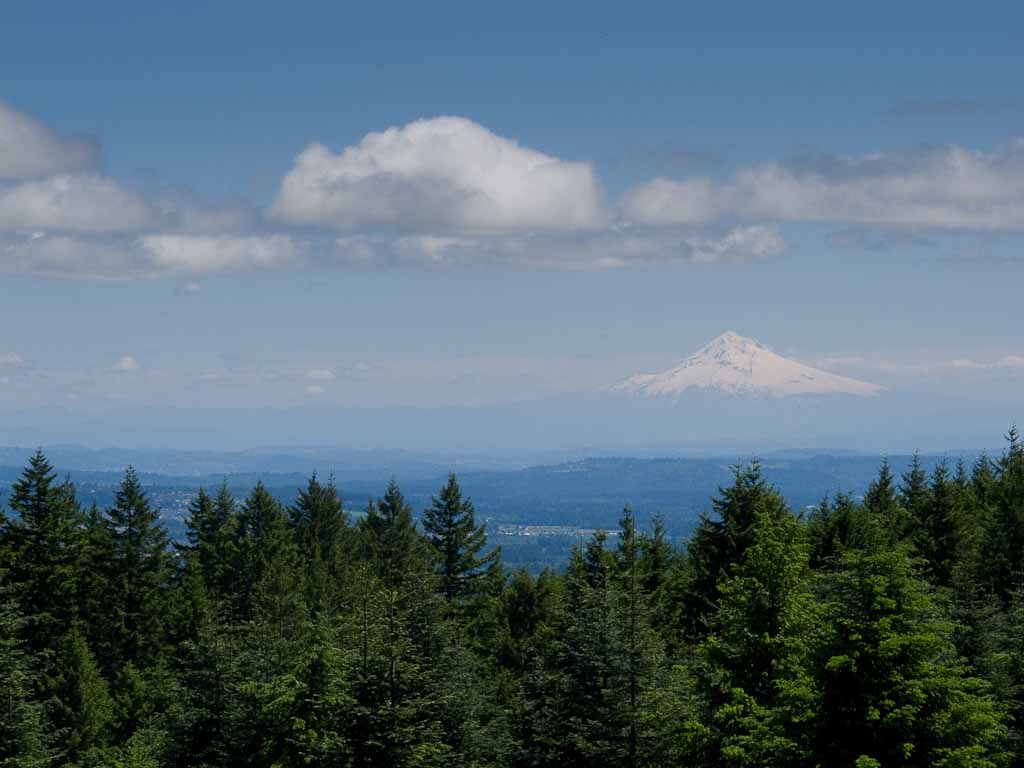 It's been the wettest and coolest June I've seen in the 14 years I've lived in the Pacific Northwest. Some here are calling it Junuary, and I can't disagree. Usually by this time of year we've had plenty of dry weather, a couple of heat waves, and I'd be thinking about when to turn on my sprinkler system to keep the lawn green. Not this year, though.
We've had a few nice days here and there, but never more than two or three in a row. The Jet Stream seems to be driving the Pacific moisture right into the Portland area, and frankly we're getting pretty tired of it. We did have a decent weekend this last week, and Wanda and I managed to get out for a ride on the MP3 500 and headed up to visit our friends, Mark and Gabi, out on Bald Peak. It was a fun ride, but the temperature at the top crest of the mountain was at least ten degrees cooler than down in the valley. We stopped for a quick break on the way at Bald Peak State Park and took some photos. It was nice to be able to see the mountains and horizon for a change.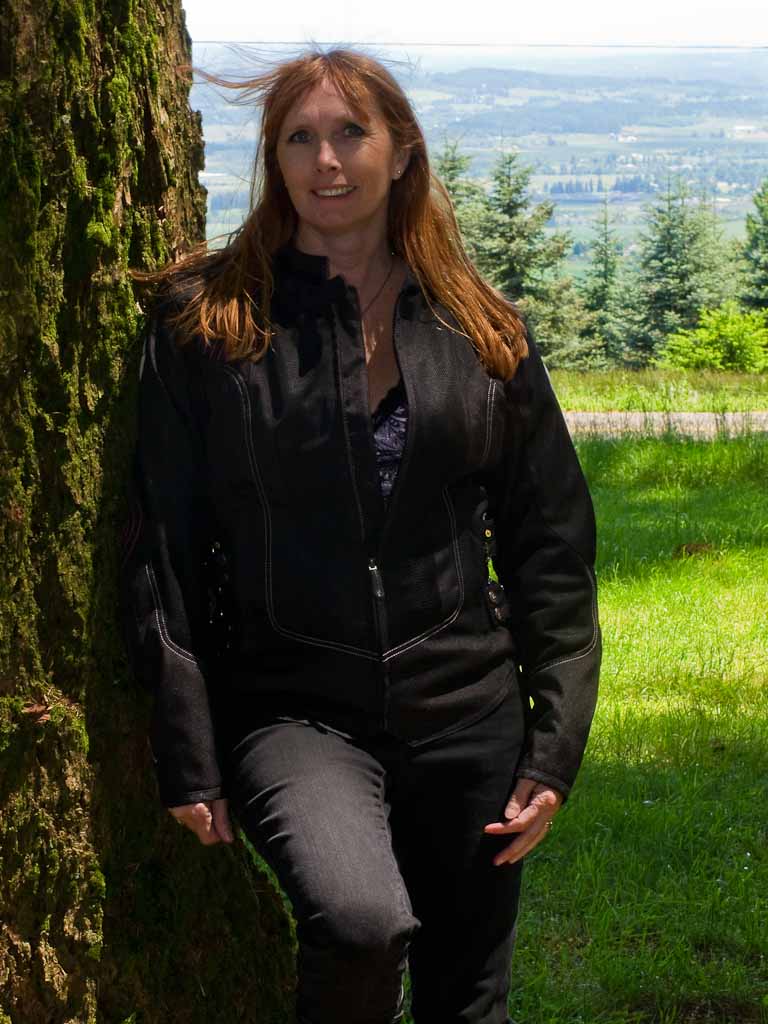 Wanda looks pretty good in her riding gear, don't you think? We took a walk around the park to check out the views of the Mount Hood and the surrounding valleys. Riding has been one of our get away activities lately, since we've been spending quite a lot of our time watching two little ones. It provides us with an excuse to get out of the house and to do a bit of exploring. Unfortunately, it is quite weather dependent as neither of us have any desire to ride in the rain and cold.
Well, with any luck, the rains will end soon and we'll get some warmer weather. That will get us out in the yard, out on the town, and maybe even out on the trails for a hike or two. If not, there's always Belize in July, and Arizona and Mexico in August. We'll find a way to dry out one way or another.