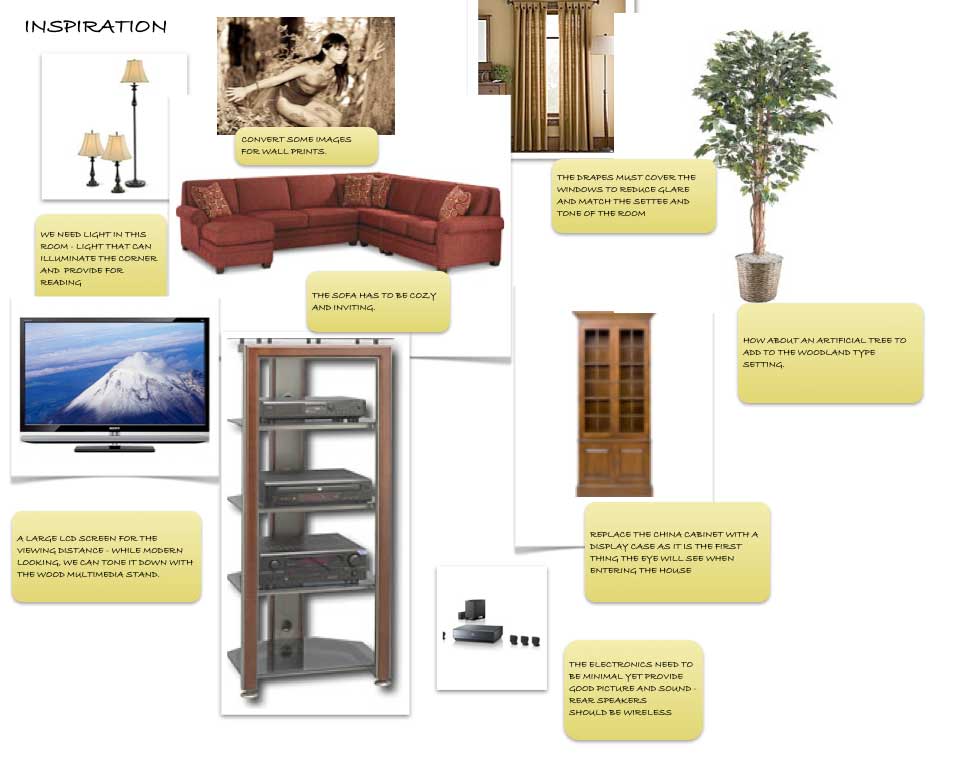 Our living room and dining room are the least used spaces in our home. Together they encompass about 1/3 of the living space in our home and yet they hardly get used at all. They are decorated in a formal style which looks very nice, but they're hardly inviting for conversation or entertainment since there is very little seating space. So we are redesigning.
The goal is to make the entire long, narrow room with it's vaulted ceiling, warmer and more inviting. We're going to replace our settee and coffee table with a sectional sofa and ottoman. Our rolltop desk will be replaced with a corner entertainment center which will include a 52" LCD TV, integrated Blue Ray/amplifier and speaker system, and an Apple TV for music. In the dining room, the china cabinet will be replaced with a lighted presentation case to show off some of our collectible artwork, and our hand carved oak dining room set will be replaced with a drop leaf table which will be used for a game table when we entertain. Much of our older furniture will be given to our children or sold.
The drapes will be replaced by warmer earth tones that will match the sectional sofa, and 5.1 wireless surround sound speakers will be mounted to the walls. We'll also be replacing most of the artwork in the room to match the new feel of the space.
Redecorating is, of course, Wanda's forté, so she is in her glory. She is happy, so I guess I am too.