The living sofa arrived this weekend, just in time for Nikki's birthday party. It certainly makes the room more cozy and useful than the previous decor. The only thing left is the drop leaf table that will go behind the piano which we'll pull out for games or other entertainment purposes.
The new TV and sound systems are working out quite well, though Makayla seems to think this entertainment system was installed specifically for her. Maybe she's right.
Looking in from the foyer.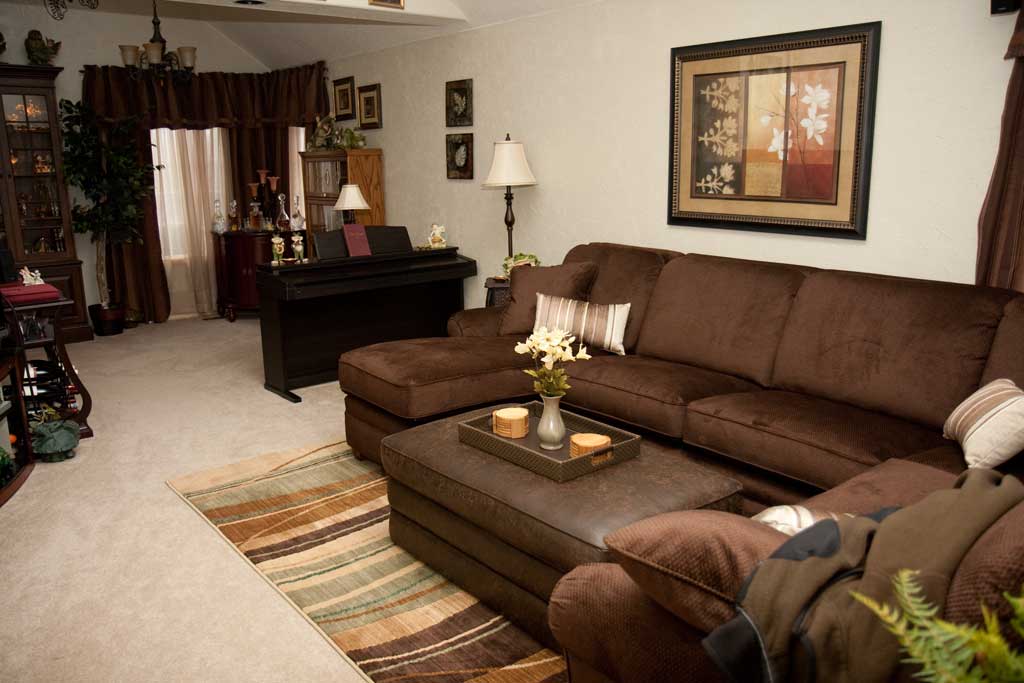 Details from what was previously the dining room. This is the bar area and where we'll play board games with family and friends in the future.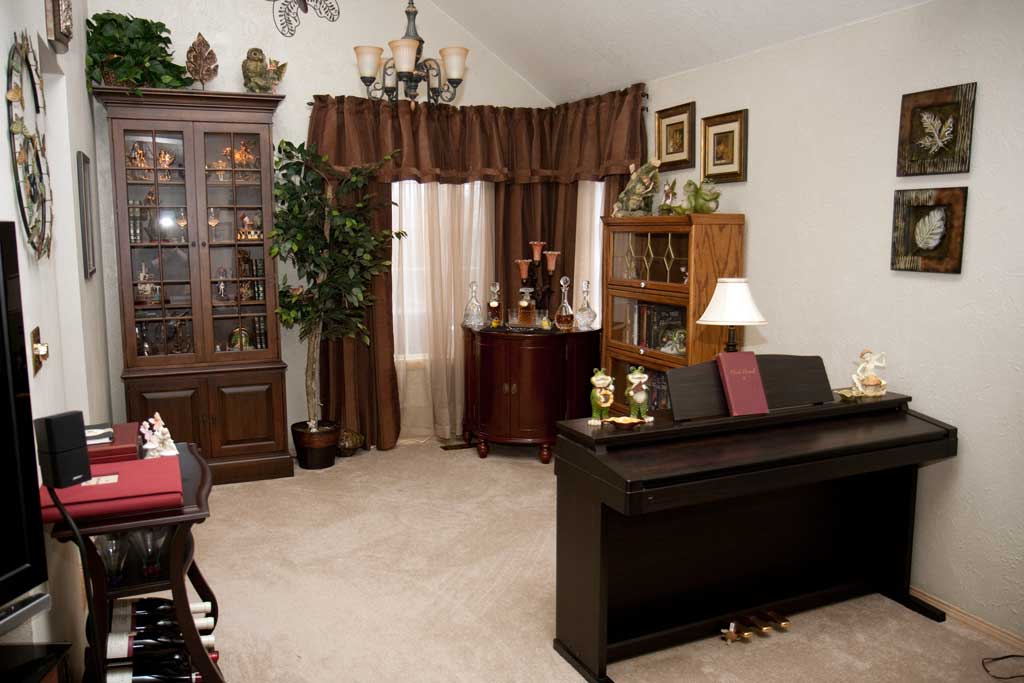 Looking into the room from the entertainment area: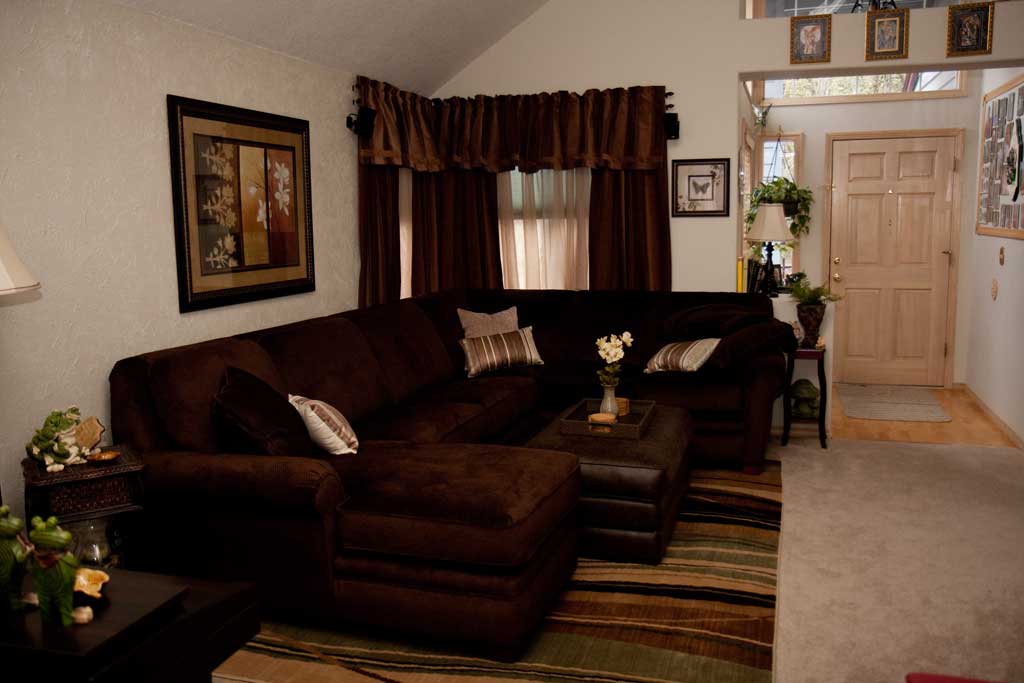 An overall view showing the entertainment center, piano, etc: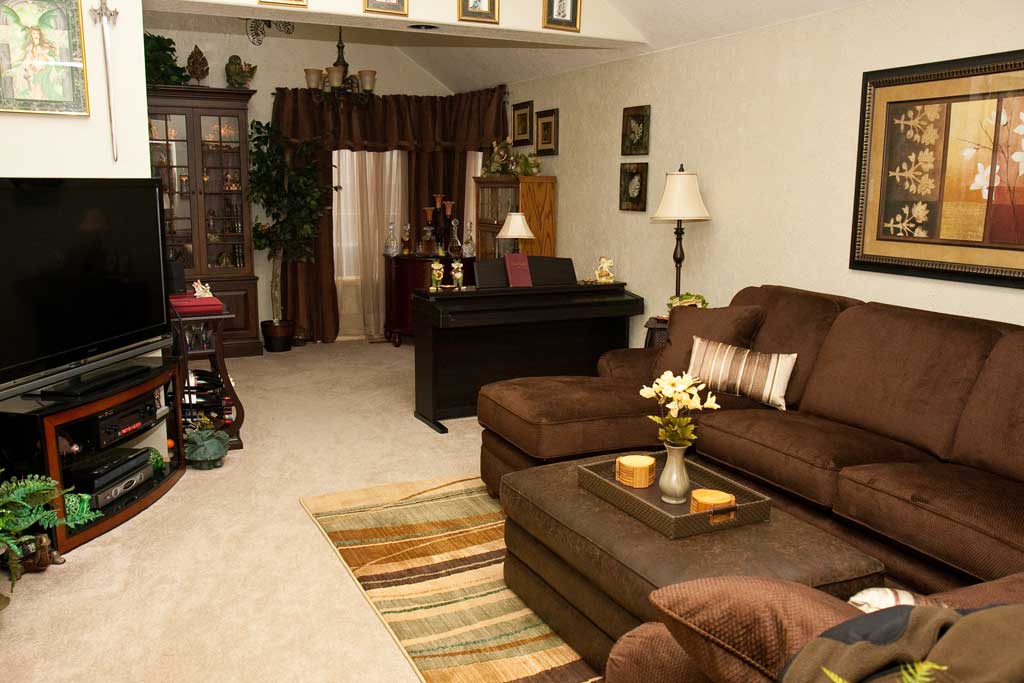 Wanda used rich browns and greens for her palette with cream accents colors. The wood tones and the whimsical touches she added to the room make it far more inviting than the previous decor which was very formal and made guests less likely to utilize the room. There's a sleeper hidden in the sectional which should make having the whole family here over the holidays easier to acomodate and most of us can fit on the sofa for movie nights or just to talk and listen to music.